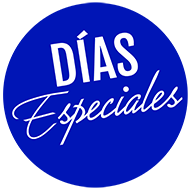 Reserva tu crucero en
91 26 91 177
Estamos
cerrados
-
Ver horario de apertura
cruceros con salida desde Los Angeles
Sus criterios de búsqueda :
Los Angeles
Ordenar :
Los más vendidos
Encuentra el crucero ideal
Saber mas sobre Los Angeles
Geografía, ubicación y atractivos
Ciudad del sur del Estado de California, Los Ángeles es uno de los principales destinos de crucero gracias a su privilegiada situación en el corazón de la Bahía de San Pedro. Su paisaje está caracterizado por un relieve accidentado, paradisíacas playas y montañas de hasta 3.000 metros de altura, siendo las más atrayentes las Montañas de San Gabriel, perfecta para el esquí. Las hermosas playas de arena blanca de la Bahía de Santa Mónica, situadas a orillas de la costa, forman parte del encanto de la ciudad. La ciudad de Los Ángeles, soleada durante casi todo el año, garantiza una escala de ensueño.
Cultura y Gastronomía
Una escala de crucero en la ciudad de Los Ángeles es la ocasión perfecta para asistir al Golden Dragon Parade Festival que, en el popular distrito de Chinatown en Broadway Avenue, tiene lugar cada año para celebrar en Año Nuevo Chino. A principios de agosto, el International Surf Festival presenta, en las playas más bellas de Los Ángeles, deportes acuáticos como beach volleyball, bodysurf o surf.
La ciudad está repleta de museos, como el County Museum of Art o el Museum of Contemporany Art, que muestran ricas colecciones de arte. El Museum of Tolerance expone material multimedia relativo al tema del racismo y el antisemitismo en todo el mundo y, en particular, en Estados Unidos. La ciudad de Los Ángeles también tiene diversos teatros, incluyendo a Hollywood Bowl, un auditórium a l aire libre que puede alojar hasta 17.000 espectadores.
En lo referente a la gastronomía, déjate tentar por el famoso French dip Sandwich, un bocadillo caliente compuesto por carne asada en finas lonchas y pan francés servido con salsa de carne.
Sitios que visitar y actividades que realizar en el lugar
Durante una escala de crucero en Los Ángeles, visita el legendario barrio de Chinatown, una zona muy frecuentada por turistas en busca de sabores y tradiciones asiáticas. Little Armenia, Historic Filipinotown o Little Persia son otros barrios que también merece la pena recorrer. Walk of Fame, el tramo más famoso de Hollywood Boulevard, es el lugar donde se encuentran las "estrellas" de mármol rosa que rinden homenaje a las celebridades del cine, la televisión, el teatro, la música,…
Un recorrido por el moderno distrito de Bel Air te da la oportunidad de descubrir las lujosas mansiones de los famosos personajes del mundo del espectáculo. El lugar perfecto para un paseo es el Muelle de Santa Mónica, donde, cada día, se dan cita artistas callejeros, vendedores ambulantes,…
Ruta ideal para descubrir la ciudad en 4 horas
Tras desembarcar, acércate al barrio de Dowtown Los Ángeles, donde descubrirás el mítico y colorido pueblo de El Pueblo. Reserva tiempo para visitar este animado lugar de la ciudad en el que pequeñas tiendas exponen sus suvenires. Prosigue hacia Hollywood Boulevard y admira el Walk of Fame con sus estrellas de mármol rosa dedicadas a las más importantes celebridades que han pasado por Hollywood. Cerca de esta lugar, se encuentra el centro comercial Hollywood and Highland Centre, con el Dolby Theatre, donde se realiza la famosa noche de los Oscar, y el Grauman's Chines Theatre, un monumentos cultural e histórico.
Desde ahí, acércate a los barrios más célebres como Brentwood, Bel Air y Pacific Palisades a lo largo de Sunset Boulevard. Pasea por Santa Mónica Boulevard y descubre el Museo de la Radio y de la Televisión, el Warner Hollywood Studios o Beverly Hills. Si dispones de tiempo, visita el Griffith Park o el MacArthur Park en el distrito verde de Echo Park.