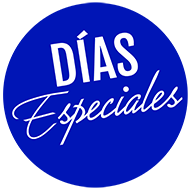 Reserva tu crucero en
91 26 91 177
Estamos
cerrados
-
Ver horario de apertura
cruceros pasando por Port of Spain
31
Encuentra el crucero ideal
Saber mas sobre Port of Spain
Geografía, ubicación y atractivos
Durante una travesía por el Caribe y las Antillas a través de Trinidad y Tobago, los barcos de crucero generalmente hacen escala en Port of Spain, capital de archipiélago y centro más importante del Caribe en cuanto a actividad de exportación de productos agrícolas y minerales. La ciudad se encuentra en la costa noroccidental de Trinidad, encastrada entre una serie de colinas y el Golfo de Paria, tramo de agua cerrado entre Trinidad y Tobago y Venezuela. En parte construida en las laderas de las colinas que la rodean, Port of Spain muestra un paisaje urbano bastante atípico.
Aunque es la ciudad más desarrollada de Trinidad y Tobago, Port of Spain conserva algunos testimonios de su pasado colonial, desde el momento en que era española. De este periodo persisten varios edificios antiguos, siendo los más representativos las "Magnificient Seven Houses", una serie de residencias que, además de la arquitectura morisca, también se inspiran en el estilo mediterráneo, francés colonial y escocés.
Cultura y Gastronomía
Trinidad y Tobago es famosa por su Carnaval, que se desarrolla en Port of Spain. Colorido como el carnaval de Río de Janeiro, este evento internacional también es el más popular. Los festejos comienzan, el domingo, con la elección del rey y la reina. Las fiestas en la calle se animan al ritmo del calipso, y las bandas de soca que, generalmente, empiezan el lunes. Para esta ocasión, los participantes, fieles a algunas tradiciones populares, son recubiertos de aceite, pintura o melaza. El Carnaval finaliza  con el desfile del Martes de Carnaval, una auténtica explosión de lentejuelas y colores.
En términos gastronómicos, Port of Spain ofrece, como el resto del país y del Caribe, una cocina con influencias indias. El "roti", una versión caribeña de "chapati indio", y el curry son inevitables. La ciudad también propone una especialidad típica de Trinidad, el "Bake and shark", una especie de bocadillo con carne de tiburón o pescado. Como postre, a menudo, se ofrece el "chow", una ensalada de fruta picante.
Sitios que visitar y actividades que realizar en el lugar
Los cruceristas que deseen saber más sobre el Carnaval de Trinidad y Tobago deberían visitar el National Museum and Art Gallery. Situado en un prestigioso edificio de estilo victoriano, este museo dispone de una sección enteramente dedicada a la geología y al arte nacional, además de una sala totalmente orientada al Carnaval. El museo se halla frente a Frederick Street, una concurrida calle repleta de tiendas y bazares.
Una escala de crucero en Port of Spain puede ser embellecida con una excursión por la naturaleza, por ejemplo, hacia las Marismas de Caroni. Estas marismas, con sus más de 64 kilómetros cuadrados, bordean la costa noroccidental de la isla. Un paseo en kayak por el corazón de esta exuberante naturaleza es la ocasión ideal para observar una amplia variedad de animales salvajes, en particular, las aves, maravillosamente bien representadas por el ibis rojo, un pájaro con un plumaje color rojo escarlata que pertenece a la familia de los Threskiornithidae.
Port of Spain posee una de las bahías más bellas de la costa norte, la Bahía de Maracas. Famosa por su polvorienta playa de 1 kilómetro, también es popular por sus puestos, en los que se ofrecen los mejores "bake and shark" de la región.
Ruta ideal para descubrir la ciudad en 4 horas
Comienza el recorrido por Port of Spain junto a Red House, imponente edificio de estilo renacentista que data de principios del siglo XX y sede del Parlamento. Este monumento se halla a menos de 200 metros de uno de los icónicos edificios religiosos de la ciudad, la Catedral Anglicana de la Santísima Trinidad, construida en el siglo XIX con vistas a Frederick Street. Al final de esta calle está el National Museum and Art Gallery, frente a Queen's Park Savannah, una plantación transformada en parque. La parte oeste del parque está bordeada por Maraval Road, una calle en la que se encuentra la Magnificient Seven Houses. Donde finaliza esta calle se puede ver el más emblemático de estos edificios, el Castillo de Stollmeyer, un bonito ejemplo de estilo varones escocés.
Girando hacia la izquierda en Maraval Road y frente a Queen's Park Savannah, se halla el Royal Botanical Garden. Inaugurado en 1.818, este jardín botánico salpicado de unos 700 árboles, que incluyen el 13% de los ejemplares indígenas, es uno de los más antiguos del mundo.