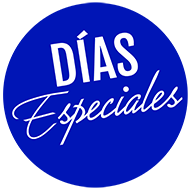 Reserva tu crucero en
91 26 91 177
Estamos
cerrados
-
Ver horario de apertura
cruceros pasando por Liverpool
63
Encuentra el crucero ideal
Saber mas sobre Liverpool
Geografía, ubicación y atractivos
Liverpool es una ciudad inglesa situada en el Noroeste del país, entre Bootle, al Norte, y Kirkby, al Noreste. Con una posición estratégica, posee uno de los puertos más importantes de Inglaterra. El puerto de Liverpool se encuentra al Este del río Mersey. Cuenta con una terminal para barcos de cruceros que se alza en el muelle de Langton.
La ciudad debe su fama, especialmente, a The Beatles, una de las bandas de rock más célebres de todos los tiempos, a sus carreras de caballos y a su equipo de fútbol, con las vitrinas repletas de premios nacionales e internacionales. El encanto de Liverpool también viene de sus contrastes, los viejos edificios en ruinas que rodean a construcciones modernas y a excepcionales monumentos arquitectónicos. Las dos catedrales de la ciudad se hallan en Hope Street. La Catedral Neogótica de Liverpool posee una capilla de la Virgen y un retablo del siglo XV, mientras que la Catedral Metropolitana impresiona por estilo moderno.
Cultura y Gastronomía
Cada año, en el mes de julio, en la ciudad de Liverpool tiene lugar el International Music Festival, que cuenta con, por lo menos, unos 150 conciertos en bares y pubs próximos al Cavern Club. En el programa de este festival están incluidos conciertos de música country, reggae, jazz, folk y soul. En Agosto, Liverpool celebra el International Beatleweek Festival, una oportunidad para que la ciudad reviva a la famosa banda a través de conciertos, exposiciones y mercadillos. Siguiendo en la zona de Cavern Club, los artistas locales tocan los éxitos de The Beatles.
Una visita a Liverpool también es la ocasión ideal para degustar su gastronomía. The Scouse es una de las especialidades locales. Se trata de un estofado a base de cordero, zanahoria, cebolla y avellanas. La ciudad además ofrece otros suculentos platos como el Butty o el Conny Onny Butty.
Sitios que visitar y actividades que realizar en el lugar
Tu escala de crucero en Liverpool te da la oportunidad de visitar algunos de sus museos. El World Museum es uno de los que no deberías perderte. Este museo expone bellos hallazgos arqueológicos y etnológicos llegados de todo el mundo. También posee una sección dedicada a la egiptología y a la astronomía. Junto al museo se encuentra la Walker Art Gallery, que muestra cuadros, esculturas y obras de arte decorativo firmados por famosos artistas europeos, abarcando desde el siglo XII hasta nuestros días.
Después dirígete hacia Pier Head, un distrito que bordea al río Mersey. En el centro, Pier Head está embellecido con la estatua de Eduardo III, Rey de Inglaterra, y otra de The Beatles. Pier Head es más conocido por Royal Liver Building que, emblema de Liverpool, es un edificio que atrae con sus dos Torres del Reloj coronadas por la estatua de Liver Bird. El distrito cuenta, además, con otros monumentos arquitectónicos increíbles, como el Cunard Building y el Port of Liverpool Building.
Para relajarte después de paseo por la ciudad, Sefton Park ofrece un verde paisaje en los alrededores de un magnífico lago.
Ruta ideal para descubrir la ciudad en 4 horas
Después de desembarcar en el puerto de Liverpool, acércate a Albert Dock, un lugar que en el pasado albergaba a los almacenes del puerto y, en la actualidad, posee tiendas, museos y galerías. Comienza el tour en Merseyside Maritime Museum, que hace un recorrido por la historia del puerto de Liverpool y de la construcción naval mediante una amplia colección de maquetas y cuadros. También incluye una sección dedicada a los emigrantes que partieron hacia el Nuevo Mundo durante el siglo XVIII. A continuación, llega hasta el Tate Liverpool, galería que presenta una colección de obras de arte británicas que abarcan desde el año 1.500 hasta nuestros días. No muy lejos de Tate Liverpool, se alza orgulloso el Beatles Story, un museo que hace un recorrido por la historia de John Lennon y sus amigos. Este museo es, constantemente, animado por los grandes éxitos de The Beatles. Después puedes acercarte a Pier Head, reconocible por las dos torres del Royal Liver Building, o pasear por Lime Street y contemplar Saint George's Hall o The Vines, un palacio del siglo XX.