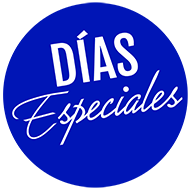 Reserva tu crucero en
91 26 91 177
Estamos
cerrados
-
Ver horario de apertura
cruceros pasando por Londres
9
Encuentra el crucero ideal
Geografía, ubicación y atractivos 
Londres, situada a orillas del río Támesis, es la capital de Inglaterra y la mayor ciudad de Reino Unido. Sus calles y avenidas llenas de vida, sus monumentos, sus parques y sus museos hacen de Londres una ciudad que es imprescindible visitar al menos una vez en la vida. De hecho, se trata de uno de los destinos turísticos más populares del mundo.
En cuanto al clima de Londres, es un clima templado oceánico, con precipitaciones durante todo el año, aunque no son tan frecuentes como da a entender su fama de ciudad lluviosa. Los inviernos son meses fríos, con temperaturas bajo cero, y los veranos son templados, con una temperatura media de 19 grados centígrados. La mejor época para viajar a Londres y disfrutar días más cálidos y luminosos es de marzo a septiembre. 
Cultura y Gastronomía

La cultura británica es mundialmente conocida por la arraigada costumbre del Five O'Clock Tea, el célebre té de las cinco de la tarde, que se suele tomar acompañado con pastas o galletas de mantequilla. Su fanatismo por el fútbol y el criquet es conocido fuera del país. Destaca la pasión de esta cultura por la música, siendo Gran Bretaña, la cuna de artistas de fama internacional como Los Beatles, Queen o Elton John. 
En la gastronomía de Reino Unido destacan platos como el Fish&Chips, pescado rebozado y servido con patatas fritas, o el Roast Beef, consumido los domingos en hogares ingleses y pubs. El viajero podrá acompañar estos deliciosos platos con una pinta de cerveza, siendo la más típica la de estilo Pale Ale.
Lugares y actividades de interés

La bulliciosa capital británica tiene mucho que ofrecer. El Palacio de Buckingham y el "cambio de guardia" es, probablemente, uno de los principales reclamos turísticos de la ciudad. Se trata de la residencia londinense oficial de la Reina de Inglaterra y uno de los pocos palacios reales que quedan en activo en el mundo.
El universalmente famoso el Big Ben, en el Palacio de Westminster, es el símbolo de Londres y, probablemente, uno de los lugares más fotografiados por los turistas. Merece la pena visitar también Westminster Abbey, lugar en el que se han celebrado las coronaciones inglesas desde hace 700 años.  La Torre de Londres y Kensignton Palace son otros de los monumentos icónicos que deberías visitar durante tu estancia en Londres.
Londres es también conocida por la gran cantidad de museos que hay en la ciudad, situandose algunos de ellos entre los mejores museos del mundo. Contempla en el British Museum la Piedra Rosetta y las momias del Antiguo Egipto, en The National Gallery las obras de Van Gogh, da Vinci, Renoir y Botticelli, en Natural History Museum un esqueleto de dinosaurio y una araña de 40 millones de años, disfruta del arte y  del diseño en el Victoria&Albert Museum y no dejes pasar la oportunidad de visitar el Tate Modern o el famoso Millenium Bridge que lleva hasta él. La entrada a las colecciones permanentes de estos museos es gratuita.
Asimismo, Londres cuenta con una gran variedad de espacios verdes en los que relajarte y descansar del ajetreo de sus calles, destacando los apacibles St. James Park, Regent's Park, Kensington Gardens y Hyde Park. En este último, podrás visitar la Estatua de Peter Pan y la Fuente Memorial a Lady Di.
A los más pequeños les encantará hacer una excursión al Centro Temático de Harry Potter en el Warner Bros Studio, donde podrán ver los platós en los que se rodaron las películas de la saga, el vestuario que utilizaron los personajes y conocer los efectos especiales que hicieron posible que los hechizos y las criaturas mágicas  parecieran reales.

Itinerario ideal para conocer la ciudad en 4 horas
El viajero que visita Londres puede comenzar a explorar la ciudad dirigiéndose al Buckingham Palace. Camina bordeando el lado derecho de St. James Park durante 15 minutos, hasta llegar a la célebre Westminster Abbey. Desde allí, a 5 minutos a pie, se encuentra el famoso Big Ben. Durante 10 minutos, continúa tu paseo hasta Trafalgar Square, construida para conmemorar la Batalla de Trafalgar. Allí mismo se sitúa The National Gallery y The National Portrait Gallery.
A continuación, dirígete a la animada Leicester Square, donde está el Swiss Glockenspiel, un reloj suizo de 9,8 metros de altura, con figuras móviles que se mueven cuando suena el reloj. En 5 minutos, ac ederás a Picadilly Circus, la plaza más famosa de Londres, y Regent Street, una de las calles comerciales más conocidas a nivel internacional. Desde Picadilly, toma el metro hasta Covent Garden, un encantador mercado cubierto en el que se concentran gran número de artistas callejeros y cafés donde tendrás ocasión de disfrutar de dulces y pasteles artesanos. Por último, visita el British Museum, a 10 minutos a pie desde allí.